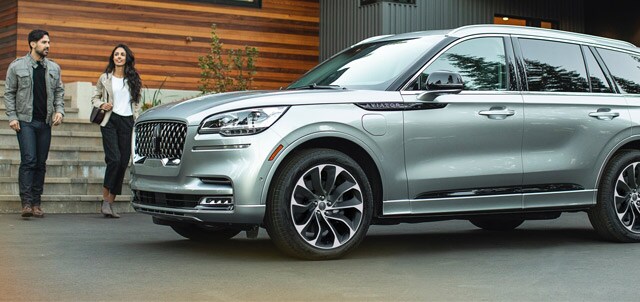 Lincoln vehicles are in a class by themselves. As an owner, you've become well aware of the advantages of owning one. Now, enjoy even more perks with the Access Rewards Program. As a member of this loyalty program, you get access to exclusive rewards at every level just by bringing your vehicle in for servicing, buying accessories or taking advantage of other promotions available at participating dealerships.
Earn Points on Every Purchase
You'll earn reward points just by purchasing your vehicle at our dealership. Three tiers are available, depending on the type of vehicle you purchase--Standard, Reserve and Black Label. Each tier has distinctive perks that reward you for brand loyalty:
Standard-40,000 points for the purchase of a new Lincoln
Reserve-50,000 points and additional tier benefits with the purchase of a new Reserve model Lincoln
Black Label-70,000 points and even more reward opportunities for the purchase of a new Black Label vehicle
Black Label tier members receive all the benefits available to Reserve members along with detailing and culinary point redemption opportunities.
Members will get 10 points for every $1 spent on available services. You can redeem your points for free services at any participating Lincoln dealer across the United States.
Best of all, even if you have an older Lincoln or own a vehicle from another brand you can participate in the program just by registering and having your vehicle serviced at our dealership. Joining the program is easy. All you need to do is register for Lincoln Way, either online or through the Lincoln Way app. By doing so you are automatically registered in the Lincoln Access Rewards Program.
The Access Rewards Program replaces the Lincoln Way Rewards Program. If you were a member of the old program, you must re-register. The points you accumulated under the old program are not transferable to Access Rewards. Instead, they have been converted to FPR points where you can redeem them at participating Ford or Lincoln dealerships.
When purchasing a brand new vehicle, buyers will receive their bonus points after connecting and activating the Lincoln Connect modem within the first 60 days of ownership. A smartphone or tablet is required for activation. The modem must remain active for at least 180 days following initial activation.
Get More for Your Lincoln
Intrigued? If so, stop into our dealership today to learn more about the Access Rewards Program. We will be happy to fully explain its benefits.