Lincoln Career Opportunities Near Me
Are you passionate about vehicles. Can you sell water to a whale. Then we need you here at Gwinnett Place Lincoln. We sell luxury cars suitable for attending a meeting and going there in style. Our vehicles have safety features that assist a driver with the knowledge of approaching danger. Come in today and see how building a career with Gwinnett Place Lincoln can be the right place for you.
Why Join Our Team
Our team is dedicated to ensuring that our customers get the best from the market. We welcome a customer with a lot of professionalism. Courtesy is our style and making the customer comfortable is the fundamental goal of Gwinnett Place Lincoln. In the auto industry, one must be talented and eager to learn new things with time. Vehicles models keep on changing since the technology keeps on changing. If you are the type of person that gets nervous when starting a new job, here, you don't have to be. We train you on how to carry out your activities and how to interact with people. This is chance for networking and learning how other people do things.
Car Dealership Positions And Careers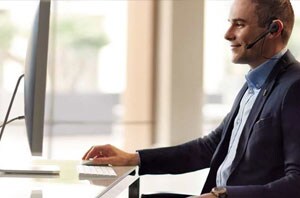 A career in sales is an excellent introduction to the automotive industry, however, if your sights are set on more behind the scenes roles, there may be other opportunities available such as finance professional, service administrator, service advisor, pert associate, and service technician. Visit or call Gwinnett Place Lincoln today to get your career started.