Lincoln AC Repair in Duluth, GA
Summer is the best time of the year for most people, but that joy can quickly cease if the AC in the car fails to perform as it should. Not only is your safety compromised when the AC doesn't work as it should, you also endure unnecessary stress as you attempt to enjoy the day. Rather than allow the frustrations of an improperly working AC bring you down, take every measure possible to keep it efficiently operating all summer long.
What is AC Preventative Maintenance Service?
AC preventative maintenance service is recommended for all vehicles. This service prevents many of the most common AC breakdown problems so you're free to enjoy the air without worry. Once per year, a low-cost preventative maintenance service can help keep your vehicle out of the repair shop with an improperly working AC. Professionals will drain and replace fluids, provide a thorough inspection, change gaskets, and perform other basic tasks that keep the AC operating at peak performance.
Do I Need AC Repair?

If your AC is leaking, not producing cool air, making strange noises, emitting foul odors, or otherwise causing concern, it is time to schedule an appointment with an AC repair professional. There are many signs that indicate AC trouble. Do not ignore those signs and get service on time!
What's the Cost of AC Repair?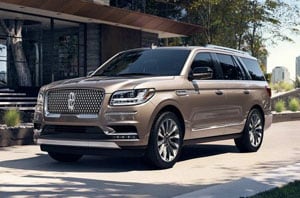 AC repair costs are not the same for every job because many factors affect the price. The actual cause of the AC rouble is the biggest factor affecting the price. Rest assured that AC repair service costs very little, especially when it quickly helps you regain the cool air and comfort that you want and need.
Why is My AC Leaking?
If you notice liquid coming out of the AC, there is a problem that needs a fast repair. The leak is usually caused by moisture build-up within the AC system that causes gaskets and hoses to loosen. This allows liquids to seep through. Replacement of the gaskets is a quick fix that helps you regain the cool air the AC provides.
Why Does My AC Have a Bad Odor?
Does the smell that comes out of the AC unit smell horrible? It is obviously a cause for concern. If you notice musty odors, it is likely due to mold growth within the components of the AC. The smells could also be the result of a dirty cabin filter. Experts can inspect the unit and determine the cause of the odor and correct the problem.
Why Does My AC Not Get Cool?
When you turn on the AC you expect cool air to refresh you after you've been out in the sun. When you turn on the unit and it blows out warm air, it leaves you hot, sweaty, frustrated and wondering what is going on. There are a few reasons why this could happen. It could be a minor problem like a need for freon or a freon leak or it could be one of a few other causes.