Do not let your Lincoln vehicle sustain unnecessary transmission damage when it is easy to schedule service at our repair center. We provide five-point inspections and repair service, so no matter what you need, our transmission experts can handle the job. When your transmission needs repairs, it affects the performance of the car. If the issues aren't addressed quickly, it will eventually compromise the entire transmission and a replacement may then become necessary. Rather than drive a vehicle that needs transmission repair or risk damage, schedule regular transmission service!
When Should I Change My Transmission Fluid?
Most experts and vehicle manufacturers recommend that drivers change the transmission fluid in their car every three years or 36,000 miles. Following the recommendation transmission, fluid change schedule prolongs the lifetime of the component and keeps your vehicle operating efficiently. Nothing is more important.
What is a Transmission Inspection?

A transmission inspection provided by our factory-trained and certified repair technicians evaluates the entire transmission system, looking for signs of damage and wear and tear. We'll drive the car to evaluate trouble in gear shifting, provide a lift inspection, and inspect the pan and the filter. Upon completion, we will provide a detailed list of our findings and can then make repairs upon request. Transmission inspections save you time and money!
What are the Signs of Transmission Damage?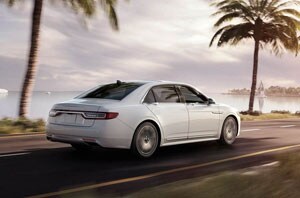 Pay attention to the signs that indicate trouble with the transmission in your vehicle. When you schedule service immediately after you notice these problems, you'll minimize safety risks and costs of repair. Transmission fluid leaks are the most common sign of damage, but you may also notice that the car will not shift gears or that it has trouble when changing gears, a burning smell when the vehicle is running, or hesitation when driving. Do not ignore these signs of transmission trouble.
How Much Does Transmission Repair Cost?
Transmission repair costs vary from one job to another. The type of problem that the transmission has sustained is the most common factor influencing the costs of the repair. It is much cheaper to change a filter in the transmission than it costs to repair a leak or rebuild the transmission! Take advantage of service specials to get the best rate for your needed transmission services.