Where Can I Trade In My Car in near Duluth, GA?
We are here to make trading in your old vehicle for a better one simple and easy. The first step you will need to take is to request an online quote from our company regarding how much your current vehicle is worth. If your vehicle is a newer model and is in great condition, you will likely get a better price than if your vehicle is older and has running issues. After you have been given a free quote, all we will need to do is check through our large inventory of vehicles and find the one that fits your needs. After you find the one that you want, we will work with you to finalize the sale through paperwork and a contract.
Many customers worry that they won't be able to trade-in their old vehicle because it isn't paid off. However, we can still work with you if that is the case. The money you are offered for the vehicle can then be used to pay off whatever you owe on the old vehicle. You will then start off with whatever vehicle you decide to choose from our inventory, with no old debt to get in your way.
How Much Is My Car Worth?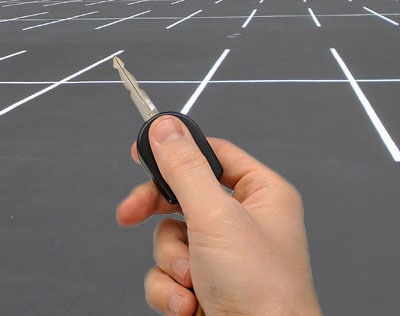 Our dealership is here to make it as easy as possible to find out how much your vehicle is worth before you even come into the showroom. We offer an online tool that will give you a general idea of how much your car or truck is worth. Remember, the more detailed you can be about your car, the more accurate of a quote we can give you. After you have been given a general price, our technicians will need to test your vehicle ourselves. Our online calculator should only be used as a rough estimate.
You can also help by bringing in any documents that prove that you have kept up routine maintenance on the vehicle. These documents may help you negotiate a higher quote. You can help us get the best deal for your vehicle!
What Can I Trade My Car in For?
A trade-in acts like cash when it comes to your new car. We encourage our valued customers to check out our ever-changing inventory as often as they would like. We accept trade-ins and gain new inventory all of the time, so you never know just what you will find. You can browse online or come in and look around the showroom. Additionally, we encourage you to call our dealer to ask about any specific vehicle you are looking for. We will help you every step of the way to find the right car for your needs.